Individual
Open to anyone employed by a public agency and spends the majority of their time performing the usual and customary duties of the procurement, contracting and materials management function. Eligible to vote at the Annual Meeting.
Note: proof of employment must be submitted when you complete your application. i.e., job description, letter from employer, etc.
Associate
Associates enjoy all the privileges of an Individual member, except voting rights.
Affiliate
Open to employees of any agency which expends public funds, and who is interested in supporting the objectives of OPBA, but who may not be engaged in procurement, contracting and materials management functions.
Retired
Open to those who have retired from a public sector agency and are neither self-employed nor employed in the private sector.
Students
Open to all full-time students who are pursuing a relevant undergraduate or postgraduate diploma or degree such as business, public administration, purchasing, supply chain, or materials management. Proof of enrolment is required. i.e., student timetable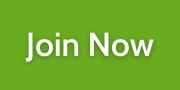 For more information:
Email: members@opba.ca or call 905-682-2644, ext. 255.
* All memberships are subject to final approval by the Board of Directors as outlined in Article 2.1 of the OPBA by-laws.
** Any falsification or willful misstatements or omissions intended to mislead the OPBA will forfeit the right to membership and incur additional sanction by the OPBA.
*** Memberships are not transferrable. No refunds will be granted for memberships.
**** Proof of membership eligibility is required during the application process (i.e. job description).