Welcome to the OPBA Learning Centre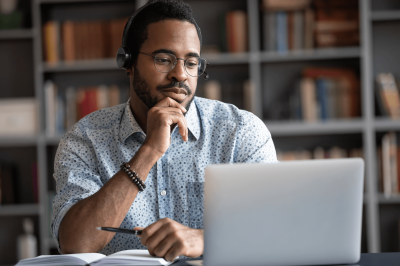 The Ontario Public Buyers Association offers high-quality courses, workshops, and information and networking sessions relevant to public procurement professionals. Do you need contact hours to support your certification or re-certification? We've got what you need!
Find out more by reading below or clicking again on the Learning button and selecting a tab to learn more.

Our programs include:
Principles for Effective Public Procurement Program, which provides a solid foundation of entry-level training for public sector procurement. In the Program, learners participate in interactive courses, complete one of three electives, and prove their understanding by passing a nal written exam.


OPBA Talks – Whether we have a guest speaker or a lively discussion among peers and colleagues, OPBA Talks focuses on topics that are important to public procurement professionals today.


Coffee with Counsel – We bring in legal experts to discuss issues on your mind. Send in your questions ahead, engage in dialogue during the session, or just listen in; this hour is of priceless value.


Spring and Fall Workshops – Members are invited to take a deeper dive into procurement trends and issues with expert speakers. Topics have included Taking a Risk-based Approach to Insurance, Construction and Cyber Security Insurance, IT Procurement, and Integrated Procurement Projects (IPD). These 2-hour workshops are free to OPBA, bringing true value to your membership investment.


Access to NIGP courses and workshops – as a chapter of NIGP, we are pleased to offer NIGP competency-based and accredited courses to help you earn your designation.

Throughout the year, we host additional workshops and information sessions of interest to our members, such as circular innovation and social procurement. Check the website regularly.